Doctors
Meet the experienced and friendly doctors who make Kent Eye Clinic a proud provider of vision care products and services in Kent.
---
Dr. Kurt Hofeldt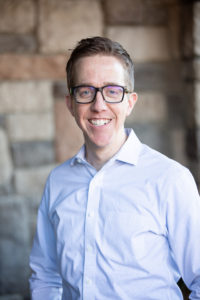 Dr. Kurt Hofeldt is an optometrist who has been providing quality eye care in Kent, Washington for over five years. After completing his optometry degree at the University of Missouri – St. Louis, he has focused his career on helping patients who suffer from dry eyes and irregular corneas. Through extensive training, he is now considered to be an expert in specialty contact lenses, helping those with keratoconus, astigmatism, presbyopia, dry eyes, and much more.
In 2008, Dr. Hofeldt had the unique opportunity to travel to Australia and work side-by-side with one of the creators in Orthokeratology; a safe and effective process by which myopia (nearsightedness) can be controlled by a custom-made contact. With increasing computer and phone use, Dr. Hofeldt is seeing a much greater need to control the progression of kids myopia. Dr. Hofeldt is especially interested in working with children to help them achieve their maximum visual potential. Growing up, Dr. Hofeldt suffered from colorblindness and reading dyslexia. He personally understands the importance of having an adequate sight for proper learning and development.
Dr. Hofeldt participates in the InfantSEE program. This program offers a free eye exam to those between six and twelve months of age. Our eyes are constantly developing until our twenties and it's very important to check them once a year to make sure they're healthy and seeing their best. He recommends a comprehensive eye exam once a year starting at 6 months old; even for children showing no signs or symptoms.
In his free time, you can find Dr. Hofeldt outside exploring the Great Pacific Northwest and traveling elsewhere around the world. He loves back country skiing and sailing, but can also be found mountain biking, kayaking, or rock climbing. Of course, Dr. Hofeldt has all the right gear for his eyes, including ski goggles, floatable sunglasses, and sports sunglasses specially made for mountain biking. Ask him about them at your next visit.
---
Dr. Sean Thoreby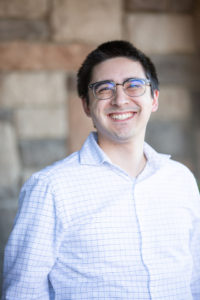 Dr. Thoreby became passionate about optometry in college after observing how happy his own optometrist was at work everyday. He is passionate about taking care of all his patients' eyecare needs and helping patients understand how their eyes work.
Dr. Thoreby has lived in the Seattle area nearly his whole life. After growing up in Bellevue, he went on to University of Washington where he received his Bachelor of Arts in Communication. He then when on to obtain his Doctor of Optometry degree from Pacific University in Forest Grove, Oregon. Dr. Thoreby's training includes experience seeing patients at Salt Lake VA Medical Center and Madigan Army Hospital at Ft. Lewis, WA.
Since he started seeing patients four years ago, Dr. Thoreby has always had a strong interest in glaucoma care and has invested a large number of hours into receiving top-notch continuing education from the nation's leading glaucoma experts.
The doctor is a die-hard Mariners and Huskies football and basketball fan. In addition to following his favorite teams, he also enjoys playing softball, playing board games, and spending time with his wife, Sherry, his daughter, Sophia, and their Golden Retriever, Butters.
---
Dr. Tapuwa Chikwinya
(Picture & Bio Coming Soon!)